About RC Celta Group
RC Celta Group especializes in improving and expanding its business overseas, building strong and true relashonships based on experience and excelence, separating ourserlves from our competitors and generating a positive impact in society in general.
RC Celta
Our main activity is the participation in professional sports competitions, in the sports discipline of football. Our first team competes in the top tier of Spanish football and in the Copa del Rey. Our B team, Celta B, competes the second division B.
Other activies include retail and sporting goods business through our official RCCelta stores.
Fundación Celta
The main activities carried out by Fundación Celta are to promote grassroots football and sports, carrying out campus, schools and clinics for youngsters, mainly oriented towards practice of football. Also, another key role is to promote the values of sport, as well as conferences and lectures on its importance in society, to organise different recreational sports activities to encourage sports practice among people of all ages, publicise the social and sporting heritage of RC Celta , encourage citisen participation in social activities, through promotion of solidarity campaigns.
Afouteza e Corazón
The company provides physiotherapy and traumatology and other services related to sports medicine services, also, the management of certain venues (organization of corporate events , conferences , concerts ,…).
RC Celta Group data
Total assets
thousand euros
Total Net Worth
thousand euros
Total Business Value
thousand euros
Total employees
in the whole RC Celta Group
The Group's values
The values that identify the RC Celta Group are transparency, excellence both in sports and business, sustainability and proximity, continuously adapting to the requirements of stakeholders and trends to stay relevant amongst competing organizations.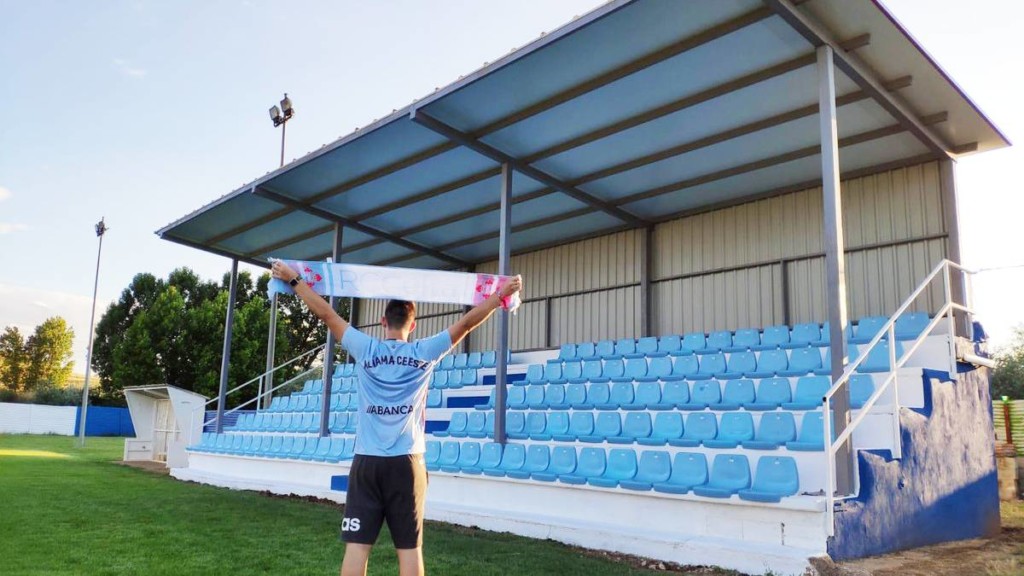 Optimisation of resources and waste management
What differentiates us from the competition and positively reinforces our image in society in general.
The Group integrates the environment
into its overall management, for this we have implemented an environmental management system conforming to the
ISO 14001: 20154 standard.
This optimisation in the management of resources and waste was highlighted by obtaining the Indicador Ardan Empresa Circular 2020 and Ardan Empresa CIrcular 2021, for the implementation of a circular economy strategy.
See Environmental Commitment
Business excellence
Business excellence, implementing different quality systems under the
UNE EN ISO 9001:2015
standard certified by standards entity
AENOR
, centring on our client focus, process management, continual improvement.
Our commitment to business excellence is rewarded with the Certificate of Excellence in Business Management to Real Club Celta de Vigo, S.A.D., after assessing the main parameters that define management, such as: solvency, profitability, growth, employment, internationalisation, corporate social responsibility, client satisfaction, innovation, commercial risk management and digitalisation.
See Compliance and Governance
Social responsibility and business ethics
The Non-Financial Information Statement of the RC Celta Group every season is voluntarily formulated with the aim of promoting transparency in respect to the activity of the group. Sustainability and Compliance management systems are implemented under the UNE 19601: 20173 standard
See Transparency
Back to normal
After the crisis caused by COVID-19 , the Group has implemented measures to face the return to normality, adding value to the business continuity processes, by implementing good practices in risk management under the Protocol against COVID-195 standard, generating trust among all groups (clients, staff and the general public)
See Certifications
The RC Celta Group on a global scale
The following map shows RC Celta Group's worldwide presence.
Other Grupo RC Celta pages
Transparency policy
The RC Celta Group publishes its institutional, organisational and planning information, as well as economic, budgetary and statistical information and indicators from the INFUT 2019 transparency index, with the aim of advancing our idea of transparency and communication with the society in general.
See Transparency