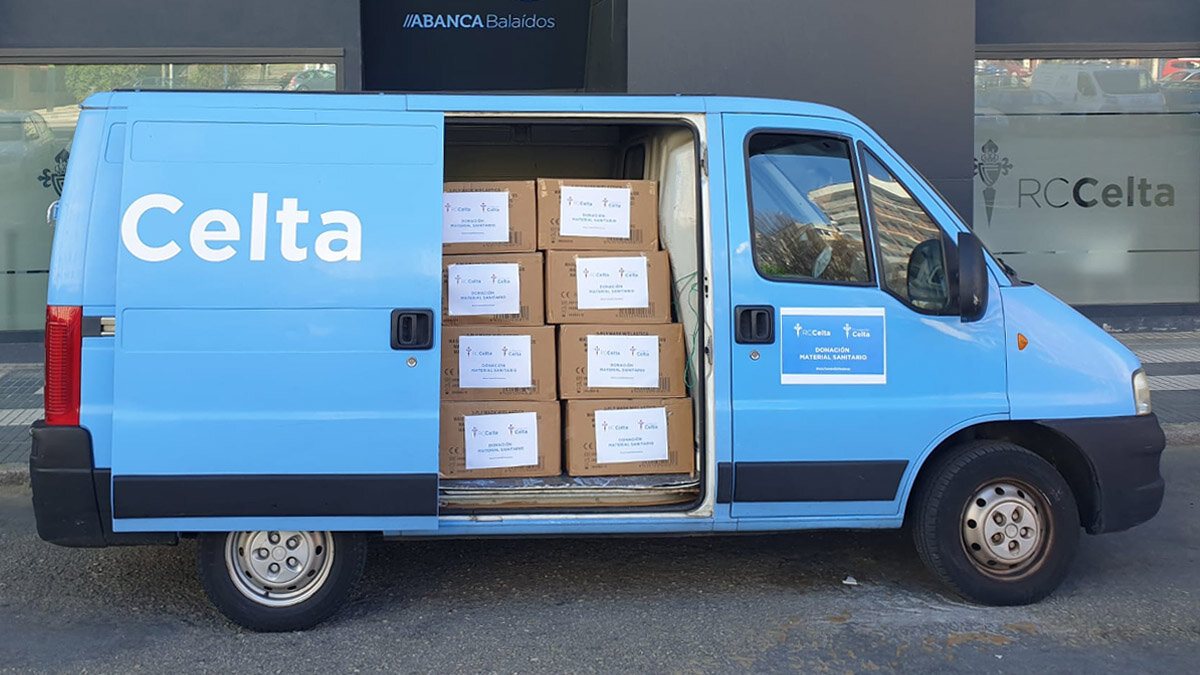 Since the beginning of the health crisis, RC Celta and its Foundation have been working in collaboration with institutions and groups involved in the fight against COVID-19 and with entities dedicated to the protection of the most disadvantaged groups of the population. The commitment with the society of both celestial entities, one of their great signs of identity, has been reinforced these last weeks with an intense work in a very complicated frame to help everything possible in this terrible pandemic.
After a first donation, RC Celta and its Foundation will deliver today to the Galician Health Service a new set of masks, with which they already surpass with amplitude the 300.000 units of diverse sanitary material put at the disposal of the Galician health both in the Hospital Álvaro Cunqueiro of Vigo and at the Sergas Headquarters, which distributes them, according to the needs, in sanitary centers, residences for the elderly, social centers and municipal social and emergency services.
Just a few days ago, the club and the Foundation delivered a large batch of gloves, masks and disinfectant gel. In addition, they made available to Sergas the youth academy residence, with 28 beds, and the RC Celta clinic located at A Sede.
The Celta Foundation took its initiative of "solidarity robes" to several Galician hospitals, an action that aims to allow hospitalized children to wear the shirt of their favorite team instead of the boring green robe so that their mood can improve and thus feel stronger.
RC Celta and its Foundation will continue working relentlessly on new measures to collaborate in the collective fight against COVID-19 in these difficult times for society, when unity, solidarity and generosity are needed more than ever.