Grupo RC Celta´s Organization Structure
The people that form Grupo RC Celta are the most important asset it has. Maintaining a firm compromise with cuality work based on equal conditions and opportunities, regardless of gender, age or other circumstances. Grupo RC Celta is actively working towards aligning it´s strategy and it´s objectives through the profesional developement of it´s human resources, using motivation and formation courses.
President and Board Members
Carlos Mouriño Atanes
(Vigo, March 4, 1943) studied at the Colegio Salesianos in his hometown. In his first working period in Spain, he worked for seven years at Lage y Cía. Later he joined Rio Miño, an automobile company with a delegation in Vigo and was transferred to the headquarters in Madrid. At the end of this stage he was director of administration and accounting for Nautrónica, an aeronautics and services company, until he moved to Mexico in 1978.
After a brief visit to Mexico City, in 1985 he decided to settle with his family in Campeche, a city in the Yucatan Peninsula where he was able to meet the sea that reminded him so much of Vigo. There he created Grupo Energético del Sureste (GES), a company dedicated to the transportation and marketing of fuel.
His vision, beyond creating a business, was to develop the environment economically and socially in which it was established. Since his first stage in Campeche, other than his activity in the fuel distribution sector, he also undertaken numerous activities, including construction of the first shopping center in Campeche and the first modern office building that is still an architectural reference in the city today.
Starting in 2000, GES continues to grow in the services sector, with restaurants of internationally renowned American franchises such as Burger King, Church's Chicken and Applebee's. The Group ends up becoming the most important business group in the State of Campeche, one of the largest in Southeast Mexico and one of the most important in the country.
In his eagerness to improve the country that once welcomed him, he was part of the greatest political change in Mexico's recent history by being one of the leaders who managed to end 70 years of the same government.
In recent years, he has entered the real estate sector once again with the development of a great project, the Campeche Country Club (CCC), which brought to Campeche the most unique residential, sports and leisure complex in all of Mexico. In the energy sector, it also made an important leap with the participation in a fuel storage terminal in the port of Progreso, in the neighbouring state of Yucatan.
The Group is more oriented than ever towards contributing to the well-being of its community through its business activities, and also as a Socially Responsible Company promoting the activity of the Juan Camilo Mouriño Foundation.
He has been a director of some of the most important banks in Mexico, and recognized several times as a benchmark Entrepreneur in his City and Country.
Upon returning to Spain, Grupo GES diversifies throughout the country and invests in projects such as Exisa and Grupo Puentes (construction), Norfood (hospitality), Gandara Censa (industrial boilermaking), Utingal (tools and equipment) and Molduras del Noroeste (Construction materials). Its last foray was in the wine sector with Grandes Pagos Gallegos, made up of three wineries of the main designations of origin for white wine in Galicia: Rías Baixas, Ribeiro and Monterrei.
Throughout his entire career, RC Celta has always been his greatest passion. This led him to accept the invitation to join the Board of Directors, and in 2006 he ended up becoming President of the Club that he had always dreamed of leading. Today RC Celta is recognized for its financial strength, but above all for being the youth-oriented club that Celta fans had historically dreamt of.
He has received the Entrepreneur of the Year award in Galicia, awarded by the Círculo de Empresarios de Galicia.
At 77 years old he continues to undertake projects, and dreams of making a great and solid Celta that transcends beyond his Presidency.
President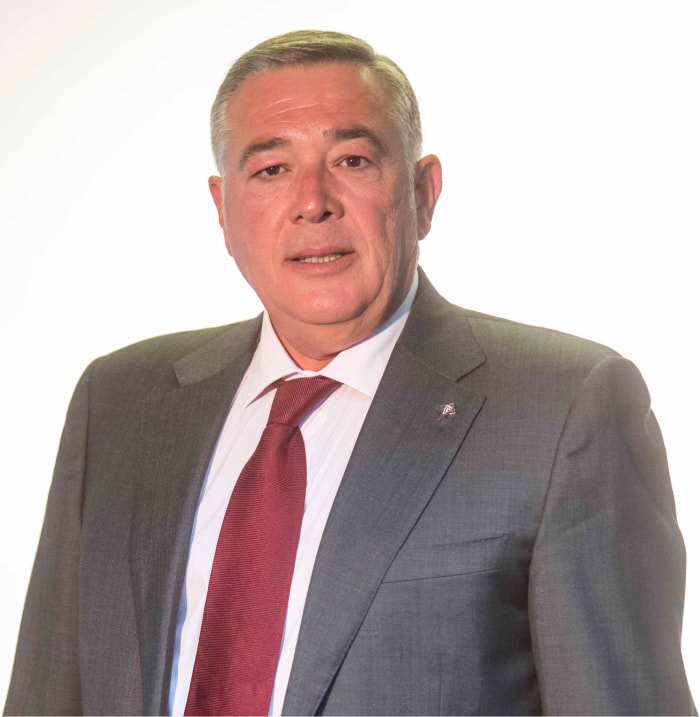 D. Ricardo Barros Hermida
Vice-president, Nigrán, 1965
He began his professional career in the family business, Hormigones Valle Miñor SA, a society in the construction sector dedicated to the production of concrete and other aggregates, carrying out different roles related to the society's production and administration.
Later, in 2002, he was named as part of the board at Grupo Mercantil Grupo Miñor Galicia, made up of multiple entities from various sectors such as construction, real estate, …
Vicepresident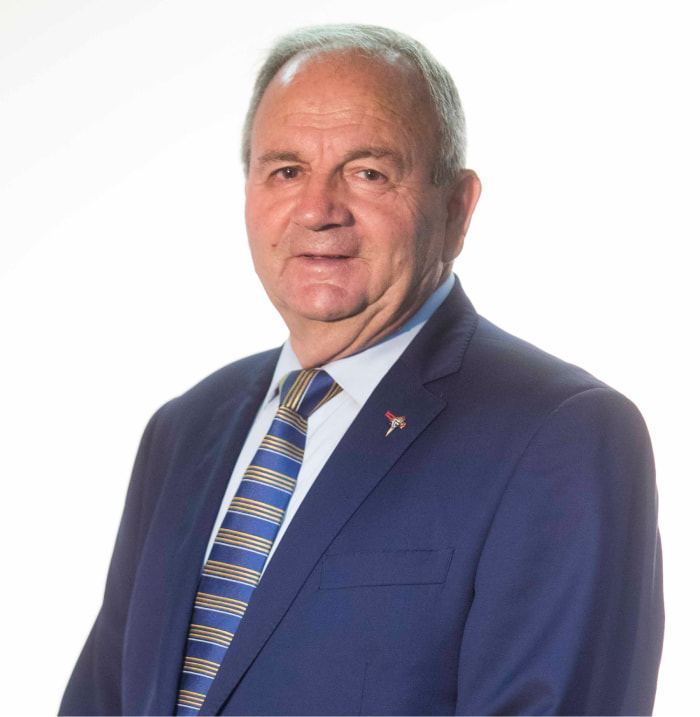 Pedro Posada Martinez
Was born in Leon in 1944. He is a businessman dedicated to Special Cementing and Granite extraction and elaboration. He was CEO at Pilotes Posada SA and Tablestacas y Pilotes, SA.
Currently he is CEO and counsellor at Cimiber SL and CEO at Granitos Vigo SL, a company dedicated to extraction and elaboration of Granites.
Vicepresident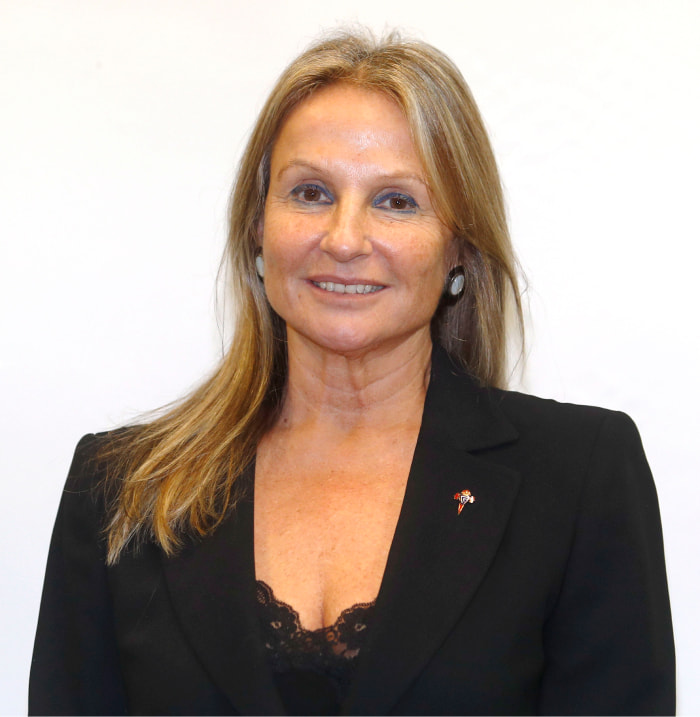 María José Táboas
Degree in Spanish Language from the UNED. Currently, other than a counsellor of Real Club Celta, she is a treasurer and member of the Executive Committee and of the chamber of commerce of Vigo. She began working at Citroën at a young age as an administrative assistant where after years she promoted into the role of External and Institutional Relations Director, becoming the first woman to be part of the automotive giant's Director's board in Vigo.
Board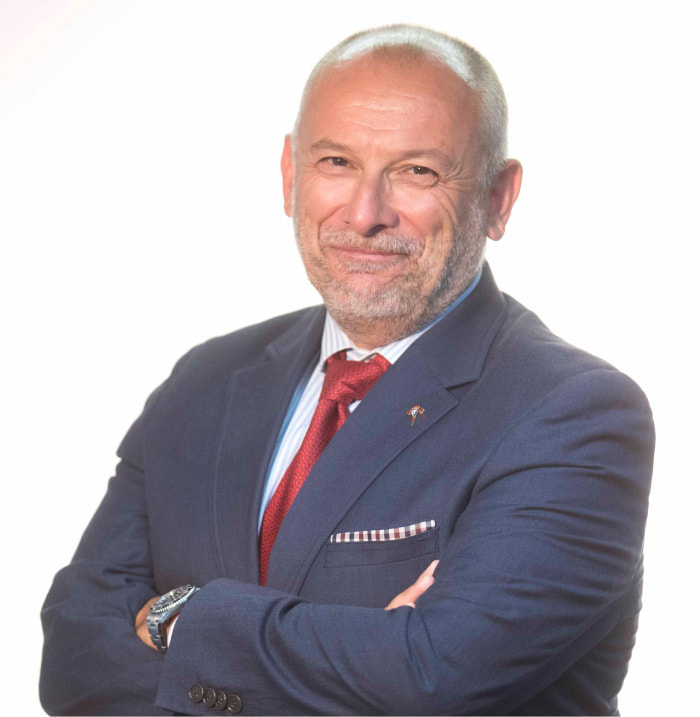 Primitivo Ferro Rivadulla
Degree in Law from the University of Santiago de Compostela.
Diploma in Law Practice from the USC and Fundamental Rights and Public Freedom and Business Management from the School of Industrial Organisation in Madrid. Also diploma in High Management in Agri-food Business from the International Institute San Telmo.
Lawyer and Associate at Ferro Abogados in Spain, Bogota (Columbia), Ferro Camargo Abogados Santa Cruz de la Sierra (Bolivia) and Ferro Roca Abogados.
Counsellor and literate advisor of various companies in Galicia.
Board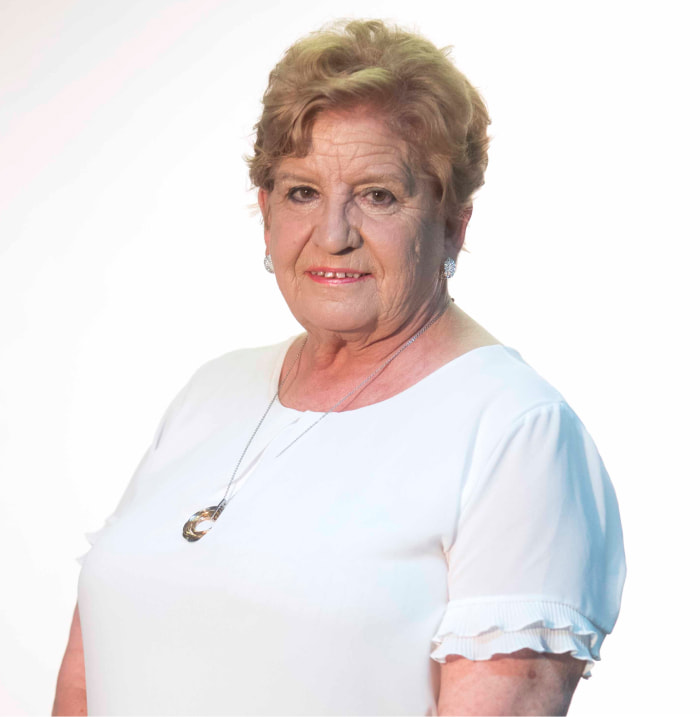 Carmen Avendaño Otero
Born in Vigo in 1954, was a pioneer in the integral fight against drug trafficking, suing the big drug traffickers and organising integral plans of rehabilitation and social reintegration, and was renowned for the creation of the Erguete-Integracion Foundation and Erguete Association, of whom she is President. She was counsellor at PSOE and at the Counsel of Vigo, and member of the provincial government of PSOE in Pontevedra, and member of the general Assembly at Caixanova.
She earned numerous rewards, such as the Premio Xustiza e Sociedade, the Medalla Castelao da Xunta de Galicia, the Medalla Concepción Arenal and the Cruz de Prata da Orde Civil da Solidariedade Social. She is ranked 94th in the 125 most influential Galician personalities and is included in the database of Galician referential women.
Board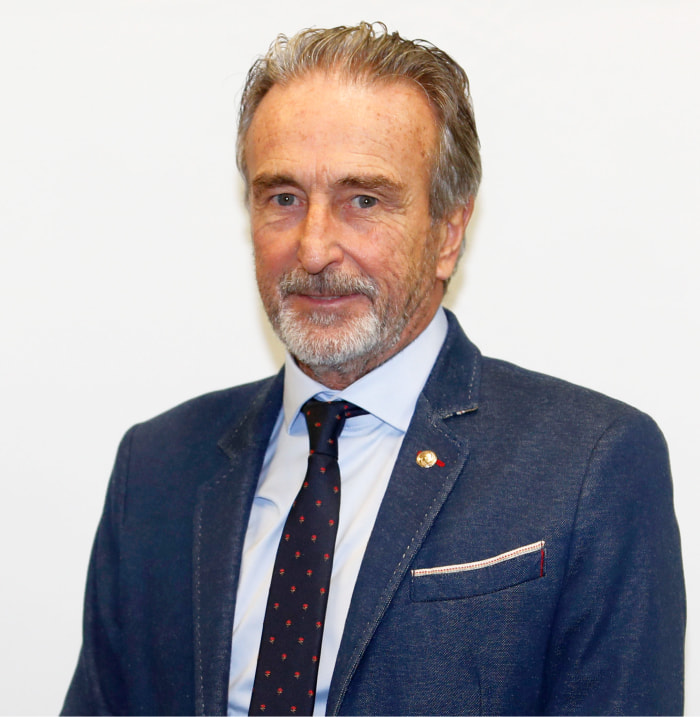 José Fernando Rodilla Martínez
Was born in Vigo in 1950, came up through Celta's youth academy and was selected 4 times to play with the Spanish u23 national squad. He represented Celta between 1970 and 1976 forming part of Celta's first European team. Furthermore, he was part of the Spanish national squad on the 28th of October 1970, in Zaragoza, in a friendly against Greece. He also played as part of the European international squad in a testimonial match for Columna.
In management, he worked for twelve years at Banco Simeón, beginning as a commercial executive, becoming a Head of Office for the last four years – representing one of the offices in Vigo.
After this, he worked as Head of Pensions at a La Caixa Office in Barcelona.
Board
Managing Director
Antonio Chaves Escalante
Degree in Law from the University of Santiago de Compostela.
Masters Degree in Internet Law and E-Commerce at the Instituto Europeo.
MBA Executive at IE Business School.
Executive PDD from IESE – Business School – University of Navarra.
Executive PDE in Sports entities management  from IESE – Business School – University of Navarra .
Executive MBA in Digital Transformation from IEBS and UCAM. Lecturer and articulist.
Chief executive officer
Corporate director
Administration, Financial & HR
María José Herbón Prada
Degree in Business Management in the Investment and Finance specialty, at the University of Vigo.
Degree in Economic Sciences in the specialty of Public at the University of Vigo.
European Degree Certified EFFAS Financial Analyst (CEFA®).
Master in Account Auditing from UDIMA.
Master of Business Administration (MBA) Executive, at IE Business School.
Master in Human Resources Management from the UDIMA University.
PDE in Sports Organisations Management from IESE-Business School-University of Navarra.
Chief corporation officer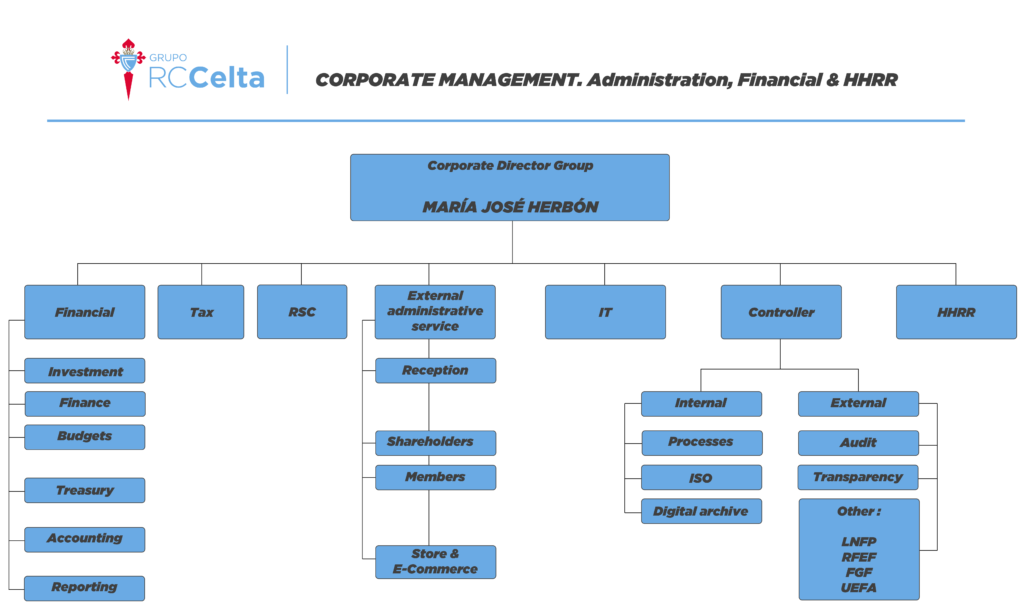 RCCV
---
Maruxa Magdalena
Degree in Business Management, specialty International Business and Marketing, from the European Business School in London.
PSDV from the ESIC Business & Marketing School.
Master in Digital Marketing from the ESIC Business & Marketing School.
Marketing Area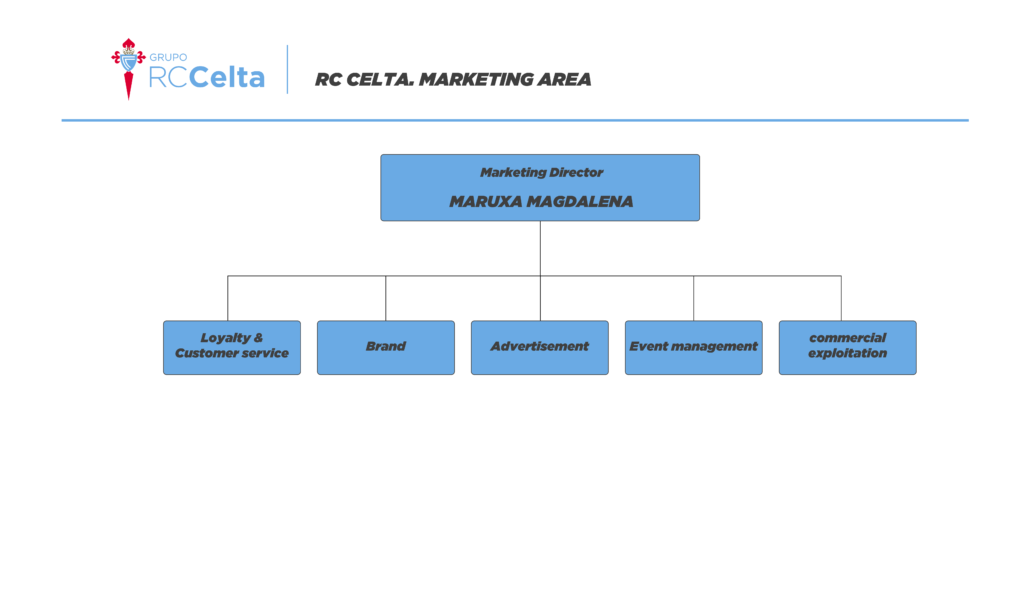 Julio Vargas
Security Director from the University Antonio de Nebrija.
Security Director enabled by the Home Office TIP 7358.
Chief of Security enabled by the Home Office TIP 6865.
Type A Honorable Mentions from the National Police Corps and the Guardia Civil.
Master in Cybersecurity from the Antonio de Nebrija University.
Security and Facilities Area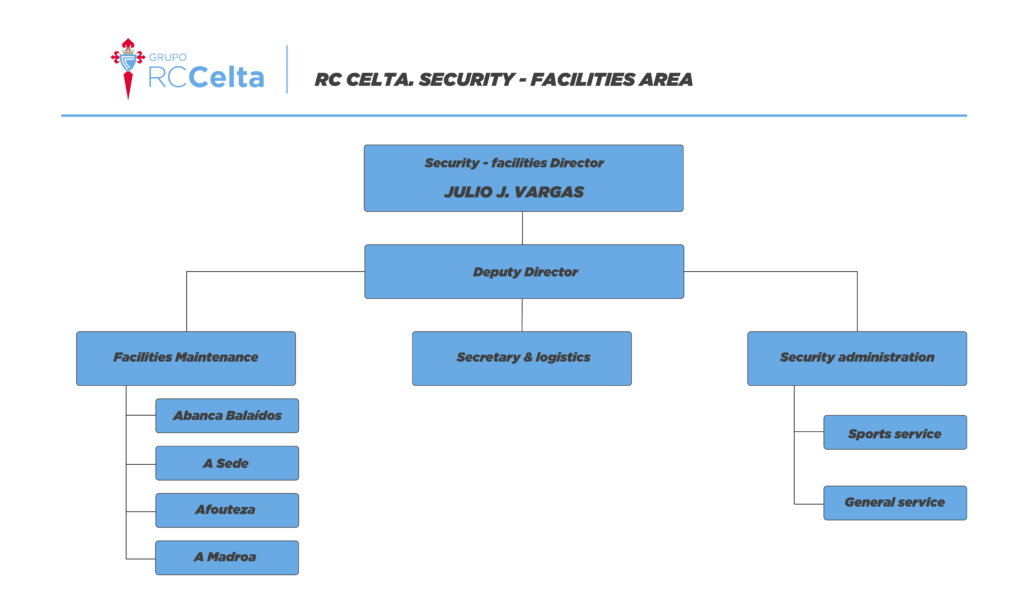 Carlos Salvador Herrera
Degree in Information Sciences (Journalism) from the University of Francisco de Vitoria.
Executive Master in Marketing & Sales from ESADE Business & Law School.
Commercial Area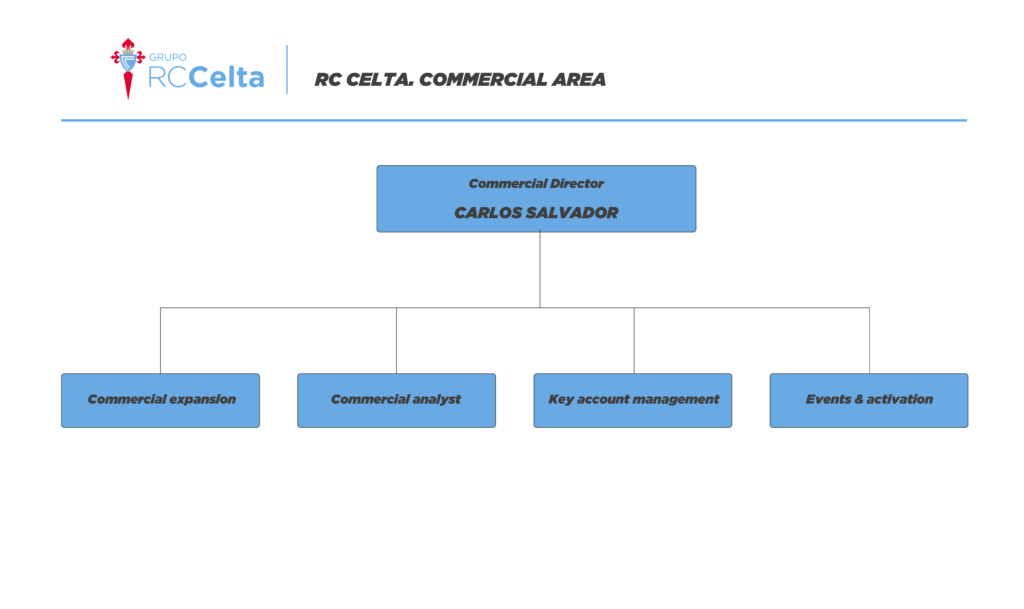 Marco Rocha
Graduate in Information Sciences from the Pontifical University of Salamanca.
Degree in Political Science from the Complutense University of Madrid.
Content and Communication area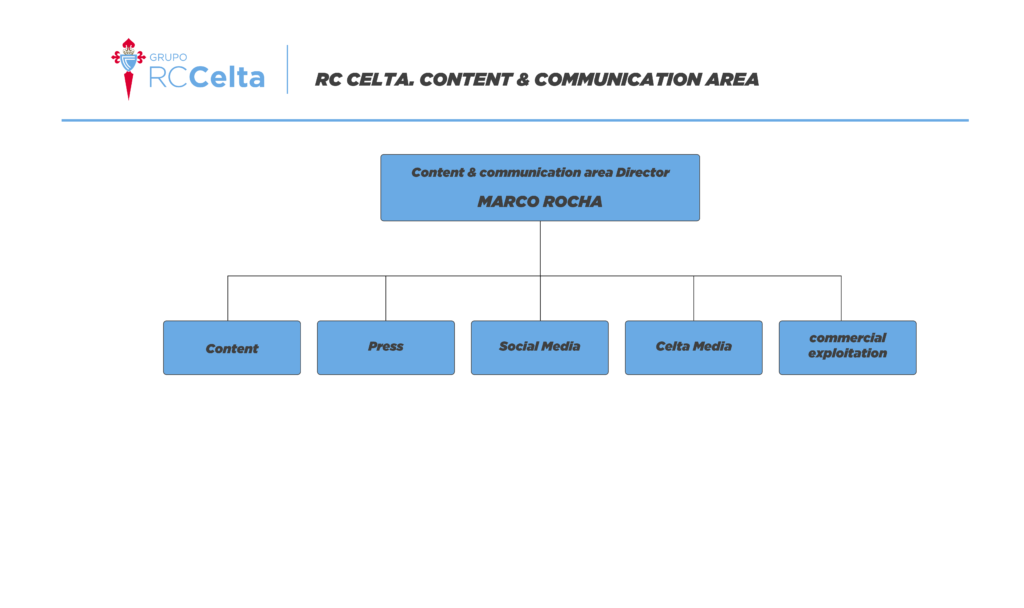 Foundation
---
Germán Arteta
Diploma in Marketing at the INTE.
Master in Marketing from the University of California. Bachelor Degree, Economics from London School of Economics and Political Science (LSE).
Foundation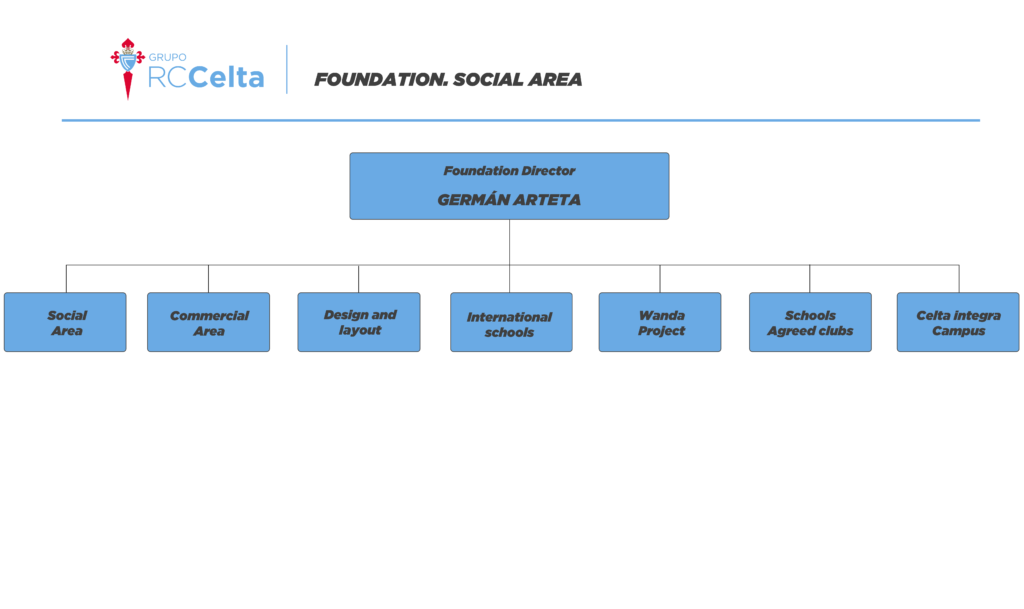 Carlos Hugo G. Bayón
Bachelor of Science in Physical Activity and Sport. Specialty Football by the INEF of Castile and Leon.
Master in Management of Sports Organizations by the INEF of Madrid- Polytechnic University.
Title of Level III Football Coach, National Football Coach-Senior Sports Coach of the Spanish-Leonese Football Federation.
Superior Course of Sports Director by RFEF & Camilo Jose Cela University.
D.O. Football Director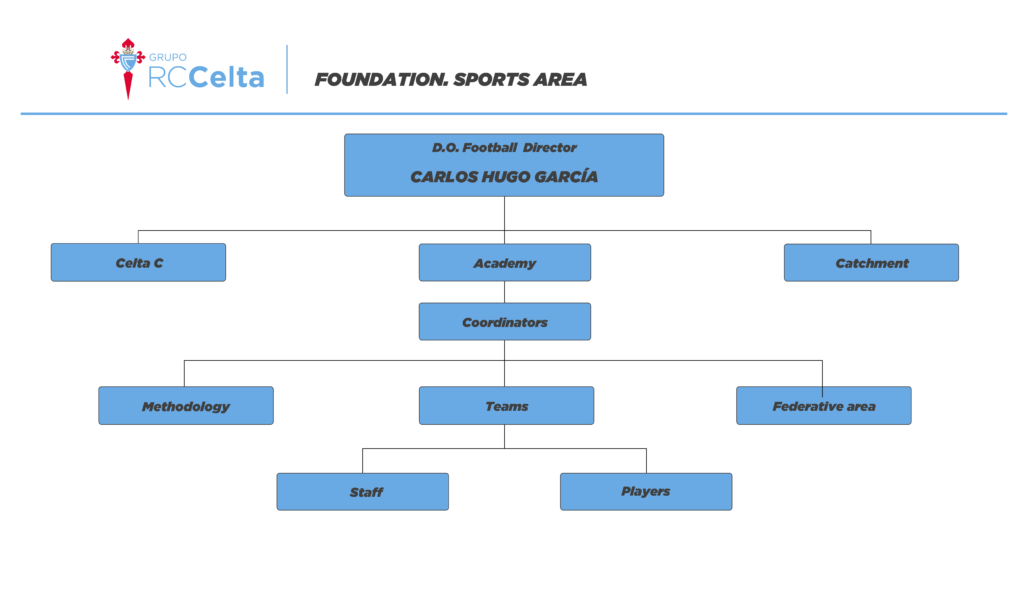 Afouteza
---
Carlos Cao Pérez
Technical Industrial Engineer from the University of Vigo.
Master MBA Executive at the Afundación Business.
Masters in Construction  and real estate companies Business Management.
International Business Program from Georgetown University.
ESADE  Digital Transformation Program.
Business Development Area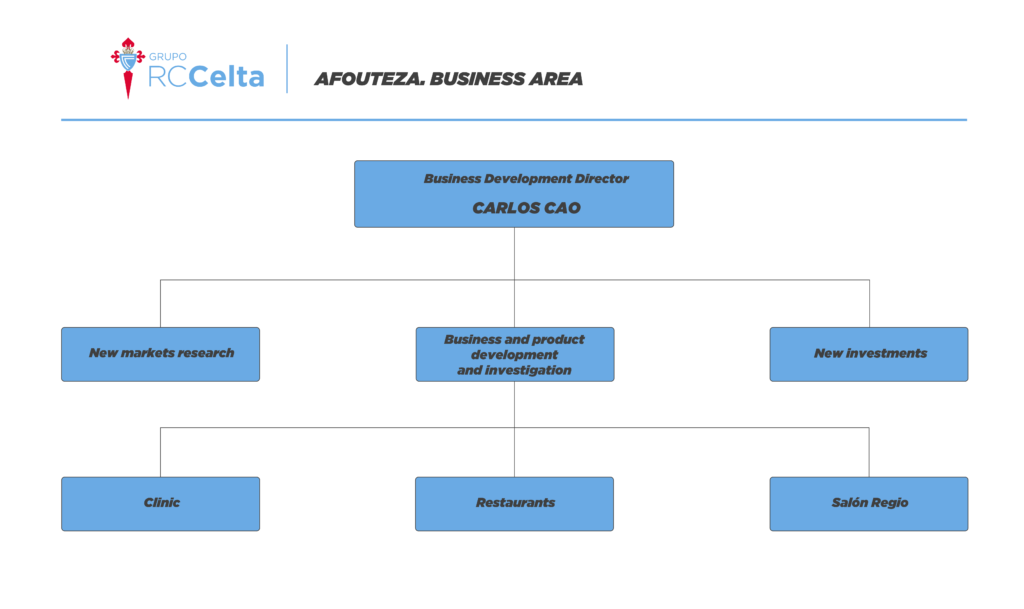 Other RC Celta Group pages